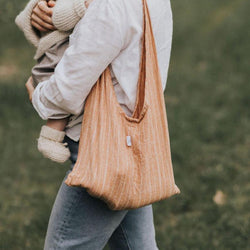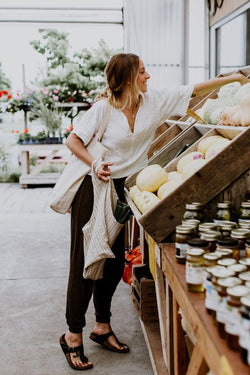 Don't let the cute name fool you! The Tiny Companion by Dans Le Sac measures 15 in long x 25 in wide - lots of room for a quick visit to the grocery store or market to pick up last minute items.
Fold it, roll it and have it with you at all times when you're out and about! Say goodbye to plastic bags!
Made in Quebec
Durable and zero waste

Materials: Organic Hemp & Cotton
Care: Wash in cold water on a delicate cycle, air dry.