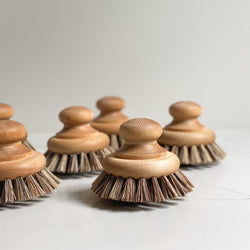 Crafted from oiled European maple wood and union plant fibre bristles, this pan brush offers a gorgeous alternative to synthetic scrubbers. It's extra large size and stiff bristles make cleaning up that much easier.
Measures roughly 3.5" wide by 3" high
Handcrafted in Sweden by visually impaired artisans, using traditional Scandinavian techniques.